Maija Santistevan, Family Navigator

Taos & Colfax counties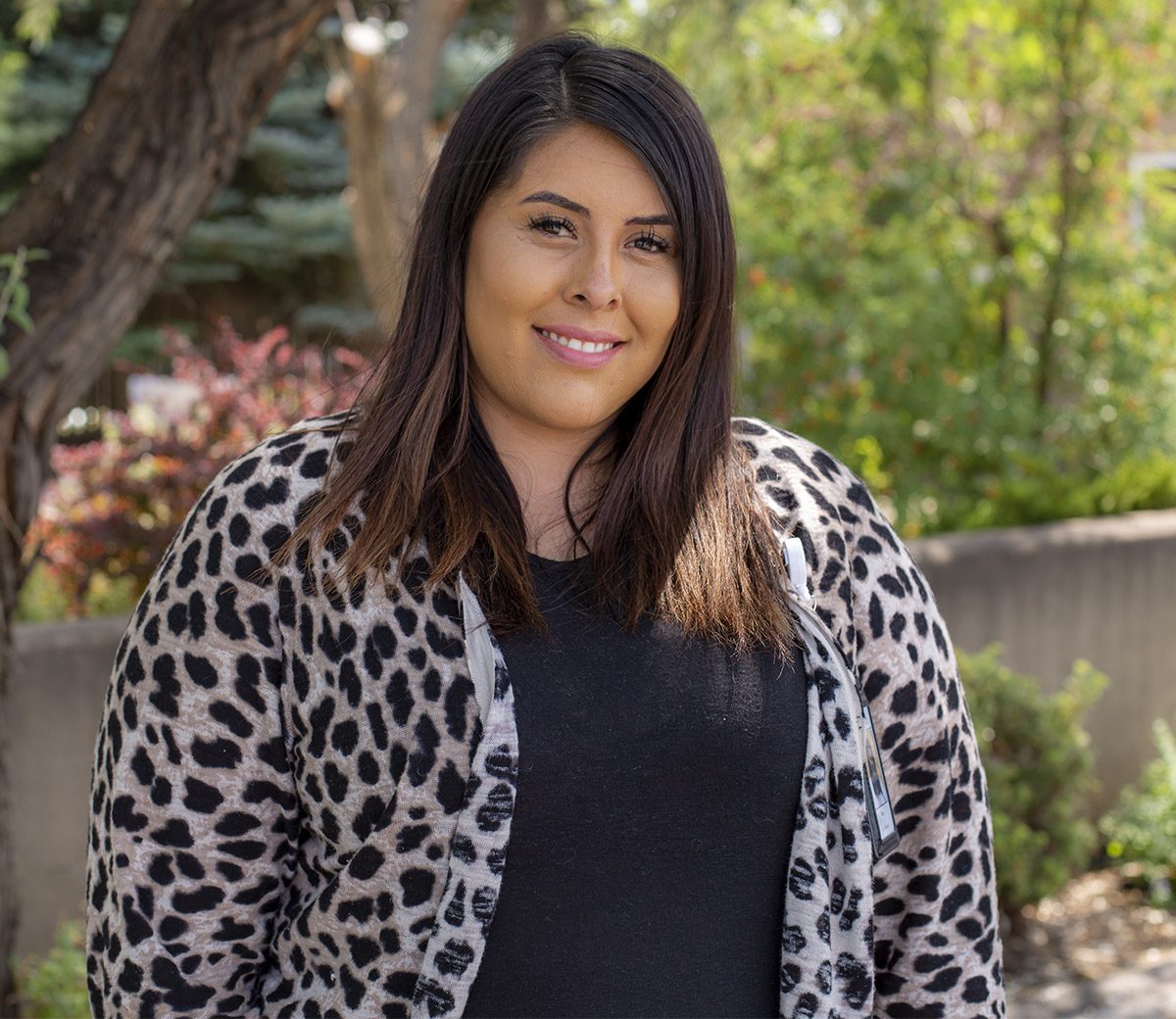 Maija is here to offer FREE support to pregnant women and new mothers in Taos and Colfax counties. Get access to the care you need, close to home.
Contact Maija today and she can help connect you with free services to make pregnancy and motherhood easier.
Call: (575) 779-4043
I was born and raised in Alamosa, CO and relocated to Taos, NM in 2015. From 2007 to 2009 I volunteered helping my grandfather develop a Neighborhood Watch Program with the Alamosa Police Department, and from 2010 to 2012 I volunteered at Colorado State Veterans Nursing home. From a young age I knew that helping people was what I wanted to do.
In 2015 I started school at UNM where I studied dental assisting. I worked at Taos Dental Group for two years, and in 2019 I returned to UNM and started taking early childhood classes while working full time as a teacher at Inspire daycare. By the fall of 2022 I will receive my Associate of Arts degree and will continue work towards my Bachelors.
I am a wife and mom to three kids, Lylah, Josiah, and Aubrey. My family is my source of strength and motivation. I am excited to be working within the community, and I hope to be a positive role model while helping moms get access to all the resources they may need.
Maija Will Help You Navigate
Benefit Access & Free Programs

Get access home visiting programs, behavioral health support services, and other social service programs.

Lactation Support

New mothers can get connected with a free lactation consultant.

Telehealth

The ROAMS program provides telehealth equipment for home use and office-to-office virtual visits across the ROAMS network. Telehealth appointments from your OB clinic with a high risk Maternal Fetal Medicine provider are now available.