Mother's Advisory Council Meetings - Raton
Are you pregant or a new mother in Northeastern New Mexico?
We want to hear from you so that can improve services for pregnant women in your region! We have two meetings scheduled in Raton for the month of June. If you can join in person or digitally, you will be compensated for your time.
Tuesday, June 21st
Tuesday, June 28th
How Can We Help?
If you are pregnant or a new mother in Northeastern New Mexico, we can help connect you with free services. Choose one of the options below to help get you started.
ROAMS Serves northern New Mexico
ROAMS is pleased to provide pre and postnatal health care resources to women living in Colfax, Harding, Mora, Taos and Union counties.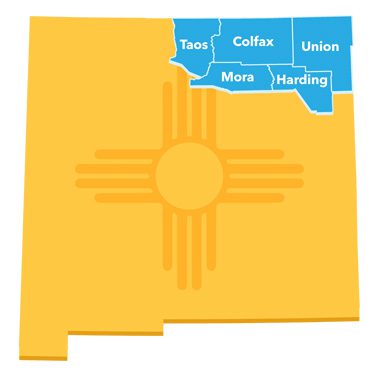 Find Resources
Get connected to prenatal and postnatal health, wellness and support services in northern New Mexico.
Filter By Region:
All Regions
Colfax
Taos
Union
Filter By Service:
All Services
Behavioral Health
Benefits
Breastfeeding
Food Distribution
Insurance/Medicaid
Medical Care
Parenting Support
Reproductive Life Planning
Telehealth
Transportation
---