Mothers Advisory Council
Are you a new mother?
Are you pregant?
We are looking for pregnant and new mothers to provide input on maternal services in northern New Mexico and advise us on how to improve services for new mothers and pregnant women. This will be a virtual event, register online and let us know you will be joining us!
Saturday, February 5th
Let Us Know How We Can Help
ROAMS is seeking responses to a quick survey so that we can help our rural partners better serve their communities.

If you have had a child or are currently pregnant, we would love to hear from you. By filling out the survey, you will be helping mothers throughout Northern New Mexico.
ROAMS Serves northern New Mexico
ROAMS is pleased to provide pre and postnatal health care resources to women living in Colfax, Harding, Mora, Taos and Union counties.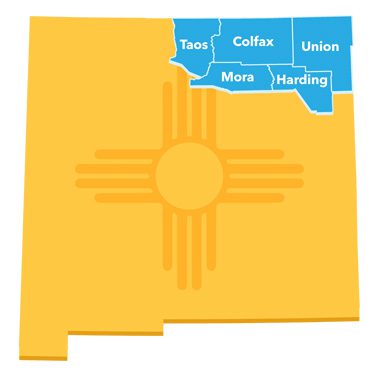 Find Resources
Get connected to prenatal and postnatal health, wellness and support services in northern New Mexico.
Filter By Region:
All Regions
Colfax
Taos
Union
Filter By Service:
All Services
Behavioral Health
Benefits
Breastfeeding
Food Distribution
Insurance/Medicaid
Medical Care
Parenting Support
Reproductive Life Planning
Telehealth
Transportation
---