Alternatives to Violence
124 Pecos Ave. Raton, NM
Community Against Violence (C.A.V.)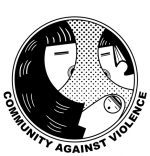 Community Against Violence (CAV) provides confidential, free services for people who have experienced domestic or  sexual violence or child/elder abuse.  CAV also offers a program for people who are using violence in their interpersonal relationships.  If you, or someone you know, would like more information about services needed, please call the 24 hour helpline 575-758-9888 or see services listed at TaosCAV.org
412 Sipapu, Taos, NM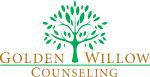 Golden Willow Counseling is a client oriented mental health counseling center in which counseling is offered to help those in their times of needed emotional support. Golden Willow Counseling specializes in many modalities of counseling in order to meet the client and their family's needs. We work with children, adolescents, adults, couples, and families. We collaborate with many organizations and private practice therapists to help provide the best wrap-around
services for the client.
575-425-3274
Visit Website
112 Este Es rd, Taos, NM
1273 2nd st, Raton, NM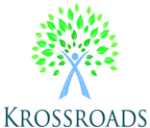 Krossroads has recently absorbed Luminosity Integrative Health Systems and Noesis Integrative Health in operation since 2018 and is women owned. Both Luminosity and Noesis have successfully served individuals and families from the Rio Grande Valley from Albuquerque to Taos and from Las Vegas to Raton in East New Mexico.
505-634-7044
Visit Website
Professional Counseling Associates
17 S 2nd Street, Clayton, NM

Professional Counseling Associates is a community mental health center that provides: Substance/Alcohol abuse Counseling, Individual Family/Group Counseling, and Circle of Security parenting program.
505-306-6064
224 Cruz Alta Rd., Suite J Taos, NM


Rio Grande ATP operates an intensive outpatient program (IOP) for adults with substance use disorder.  Its focus is on the delivery of high quality, affordable, and accessible treatment services to consumers and their families.  Our staff works with the community's medical, mental health, and social services providers to ensure optimal outcomes for consumers and families.  We accept Medicaid, commercial insurance, and we provide financial assistance for those who do not have insurance.
575-737-5533
Visit Website
5312 Jaguar Dr., Santa Fe, NM


Santa Fe Recovery Center (SFRC) offers detox, residential, and outpatient services for people who want to stop using drugs and alcohol.  Our women and children's 90 day Residential Treatment Program serves adult women with substance use disorders, including: pregnant and parenting women with children (newborns to age 3).  SFRC also offers help with the use of medication assisted treatment (Suboxone and Subutex).
505-471-4985
Visit Website
101 Letton Dr., Raton, NM


Valle del sol provides mental and behavioral health to our communities in 9 different counties in NM.  Valle del sol has Outpatient therapy programs, Comprehensive Community Support Services, Behavioral Management appointments (PSYCH),  ACT, IOP Programs.
575-383-2065
Visit Website
Youth Heartline – Raton
116 S. 3rd St Raton, NM
224 Cruz Alta Rd, Ste F, Taos, NM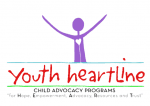 Youth Heartline seeks to improve family stability through a suite of trauma-informed services and systemic solutions. We offer individual, group, and family counseling as well as a Nurturing Parenting program. Our services are free, safe and confidential.
575-758-0106
Visit Website