Alternatives to Violence
124 Pecos Ave. Raton, NM
Always Loving Mankind Food Pantry
Mobile service

Makes home food deliveries to pre-registered clients on Mondays.
575-376-2979
Cimarron Senior Center
449 E. 9th Street, Cimmarron, NM

Gives out food the fourth Tuesday of the month 1-3pm
575-376-2979
112 South 3rd Raton, NM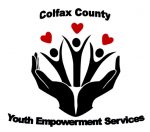 Colfax County Youth Empowerment Services (Y.E.S.) serve Colfax and Union County with a comprehensive Home Visiting and breastfeeding support program. Services are offered to families with babies 0-3yrs to learn positive parenting skills and techniques to promote healthy child development. Y.E.S is available in the comfort of your home, at your desired location or virtually through online support. We help families access resources (like Medicaid, SNAP). Y.E.S. is supportive, confidential and free of charge.
575-652-0947
Learn More
1233 Whittier St, Raton, NM
The mission of Income Support Division is to relieve, minimize or eliminate poverty and to make available certain services for eligible low-income individuals and families through statewide programs of financial assistance, food assistance, employment assistance and training services. Applications for benefits include: Supplemental Nutrition Assistance Program (SNAP), Temporary Assistance for Needy Families (TANF), Public and Utility Assistance.
575-445-2308
Visit Website
112 Este Es rd, Taos, NM
1273 2nd st, Raton, NM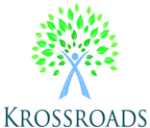 Krossroads has recently absorbed Luminosity Integrative Health Systems and Noesis Integrative Health in operation since 2018 and is women owned. Both Luminosity and Noesis have successfully served individuals and families from the Rio Grande Valley from Albuquerque to Taos and from Las Vegas to Raton in East New Mexico.
505-634-7044
Visit Website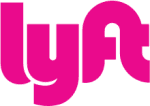 The Lyft app matches you with local drivers to request a ride to your destination or order food (where available).
Visit Website
203 Hospital Drive. Raton, NM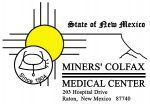 As a ROAMS Network member, MCMC provides care for pregnant moms including: pre to post-natal exams, labor and delivery, Telehealth appointments from Union County General Hospital in Clayton, Telehealth appointments with Maternal Fetal Medicine (MFM) specialists for higher risk pregnancies, and home Telehealth appointments.
Our 25 bed critical access facility, our nationwide top ranking Long Term Care facility, and our Miners' Outreach program are proud to serve Northern New Mexico with quality healthcare services.
575-445-3661
Visit Website
Mobile Food Pantry
City Market bldg 907 South Second Street, Raton, NM

Gives out food the last Friday of the month 10-2pm.
Northern Regional Housing Authority
525 Ranchitos Rd Unit 962 Taos, NM
Northern Regional Housing Authority is a Public Housing Agency that participates in the Section 8 Housing Choice Voucher (HCV), Public Housing, and Veterans Affairs Supportive Housing. We serve Taos, Colfax Counties as well as others in Northern NM.
575-758-2460