Taos
145 Roy Rd, Taos, NM
The mission of Income Support Division is to relieve, minimize or eliminate poverty and to make available certain services for eligible low-income individuals and families through statewide programs of financial assistance, food assistance, employment assistance and training services. Applications for benefits include: Supplemental Nutrition Assistance Program (SNAP), Temporary Assistance for Needy Families (TANF), Public and Utility Assistance.
575-758-8804
Visit Website
112 Este Es rd, Taos, NM
1273 2nd st, Raton, NM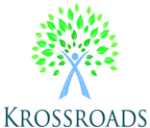 Krossroads has recently absorbed Luminosity Integrative Health Systems and Noesis Integrative Health in operation since 2018 and is women owned. Both Luminosity and Noesis have successfully served individuals and families from the Rio Grande Valley from Albuquerque to Taos and from Las Vegas to Raton in East New Mexico.
505-634-7044
Visit Website
La Jicarita Food Basket
Picuris Tribal Office Building

Gives out food on Wednesdays at 4pm. Emergency food boxes are available.
575-587-2463
Little Poor One Food Pantry
Our lady of Guadalupe Church 205 Don Fernando
Gives out food Thursdays 1-3pm. Emergency Food boxes also available.
575-770-2434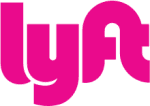 The Lyft app matches you with local drivers to request a ride to your destination or order food (where available).
Visit Website
North Central Food Pantry
Embargo rd, Questa, NM (next to senior center)

Gives out food the 2nd and 4th Friday from 11:30-2:30.
575-779-9194
1327 N. Riverside Drive Espanola, NM

Free bus transportation for New Mexico.
866-206-0754
Visit Website
Northern Regional Housing Authority
525 Ranchitos Rd Unit 962 Taos, NM
Northern Regional Housing Authority is a Public Housing Agency that participates in the Section 8 Housing Choice Voucher (HCV), Public Housing, and Veterans Affairs Supportive Housing. We serve Taos, Colfax Counties as well as others in Northern NM.
575-758-2460
2573 State Highway 522, Questa, NM

Services offered include dental, behavior health, and as a ROAMS Network member pre and post-natal exams with Women's Health Institute Obs and midwives, ultrasounds, Telehealth appointments with an Ob from Women's Health Institute, Telehealth appointments with Maternal Fetal Medicine (MFM) specialists for higher risk pregnancies, and home Telehealth appointments.
Our Presbyterian Medical Services health centers provide a safety net of medical care for thousands of New Mexicans of all ages. Everyone is eligible to receive medical services. In addition to private pay, we accept Medicaid, Medicare, and private insurance. For the uninsured, a sliding fee scale is available based on income.
575-586-0315
Visit Website
224 Cruz Alta Rd., Suite J Taos, NM


Rio Grande ATP operates an intensive outpatient program (IOP) for adults with substance use disorder.  Its focus is on the delivery of high quality, affordable, and accessible treatment services to consumers and their families.  Our staff works with the community's medical, mental health, and social services providers to ensure optimal outcomes for consumers and families.  We accept Medicaid, commercial insurance, and we provide financial assistance for those who do not have insurance.
575-737-5533
Visit Website